Edinburgh used Music shop Backtracks offers a wide selection of low cost quality music shop instruments – Ideal for Christmas or gifts for musicians, buskers or beginners looking for preowned Musical Instruments.
Drop in if looking for a second hand guitar in Edinburgh and check out selection below or buy quality guaranteed Classical, Acoustic guitars Spanish Guitar, Pink guitar or Fender Squire electric guitars in red or black etc at low cost today.
Guitars For Sale:
Accoustic Guitars  #Full size   #3/4 size   #Classical
Electric Guitars by #Fender  #Squire  #Stagg  #Yamaha etc
Bass Guitar Red
Guitar Amps #Harley Bass Amp #Combi Amps     #Bedroom Amps   #Busking Amps from £19.99
Gibson electric Guitar hard case £79 - Protect in transit.
Guitar Bags fr £9.99 #Padded Guitar cases Electric & Acoustic
Plectrums #Chord & music books fr £4.99 #Guitar Tuners fr £7.99 and #strings
Studio Monitor Equipment and PA Speakers: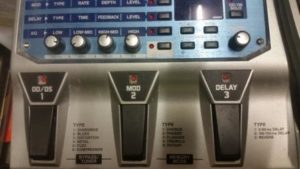 Mackie Big Knob Studio Command Centre, boxed
Toneworks Multi FX Pedal
Boss Multi FX pedal
200watt Active Amp/speakers PA/Disco tested
H&H150 watt PA/DJ speaker £45 great sound Now £20 OFF pair Great sound ideal for pub or functions will demo.
Amplifier Power Amps:
Vintage WEM Soundman multi input 5 channel mixer Amp + reverb 150w  Fully working tested
Practice Amps-£29.99+ Fender combo Amplifiers,
Harley Richmond BASS Amp/Speaker combo Boxed as new £75
Amplifier Speaker combos ideal for bedroom Battery option
Busking Amp - small PA from £29.99 band options- pubs/ halls
Microphones Vocal Karaoke etc
Kaos DJ Pad
Korg Guitar Effects pedal
M-Audio Keystation
Keyboards For Sale
M-Audio Keystation 49E 49 Key Excellent USB MIDI Controller Fully boxed with instructions.
Various small portable Keyboards.
Drums - Percussion Instruments
Vintage Premier response DRUM CL 12.5in (32cm) DRUM CL 13.5in (34cm), DRUM CL 14.5in (37cm) from£19.99
Red Bass Drum 16.5in (42cm)
Drum Sticks fr £3   #Bohran - #Shakers  #Tambourine
Drum Cases available
Band Disco Equipment Accessories:
Microphones   #AKG 190E, #Karaoke #Radio Microphones, etc
Sheet Music stands fr £9.99,  #Guitar stand, #Guitar Foot rest,
Instrument Cases/bags fr £9, Guitar Tuner fr £7, Straps fr £4,
Speaker Stands various sizes Speaker wall brackets from £9.99
Speaker leads,  Power Supplies, Power cables, Midi cables, XLR leads, adaptors, Extensions, plugs, usb sound mixer, DC 3v-6v-9v-12v power from £2.99
Microphone leads 3.5mm, 6.33mm jack and adaptor.
Kaos pad
Wind Instruments:
Vintage Cavalry Trumpet - Great collectors 1 valve brass instrument as seen in demo   #Trumpet carry case  #Violin case
School Recorder by Yamaha etc £14.99
Hohner mouth organs etc, Harmonicas from £5
Clarinet 3 piece in solid padded case £79
Chidrens Instruments and Toys: Small Guitars, Keyboard, Drum
Backtracks Music shop is handy if visiting The Usher Hall, Royal Lyceum or Odeon Cinema Lothian Road as we are round the corner from Kings Theatre in Tollcross.
All our equipment is tested before sale to customers satisfaction to ensure quality control.